Flourish Conference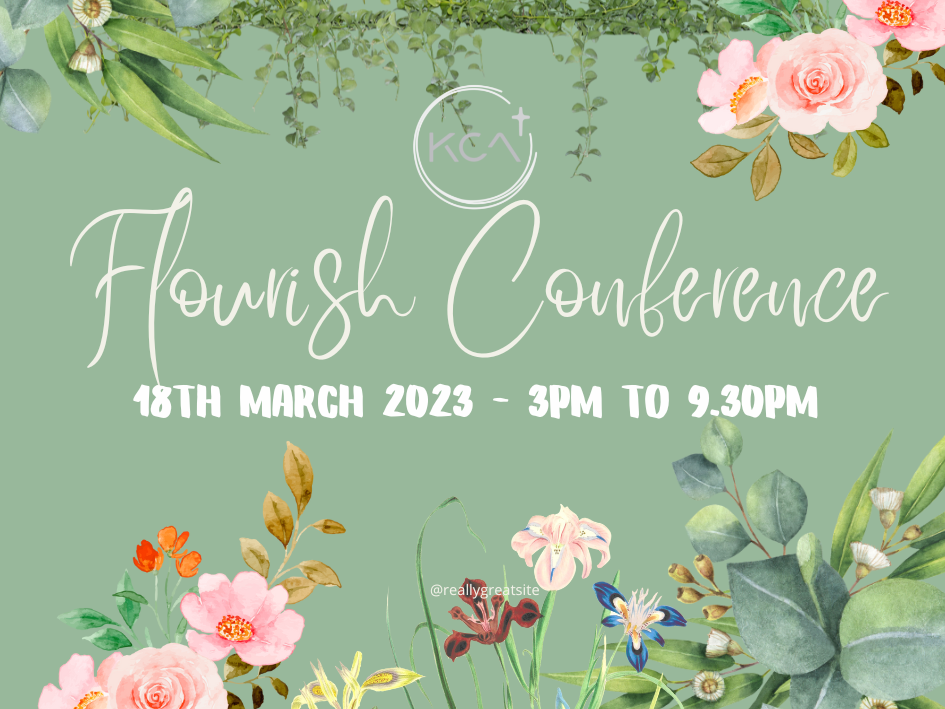 Saturday, 18 March 2023

3:00pm - 9:30pm

Kings Church Amersham
About
Dear Ladies
Flourish is only a little more than a week away!  Its coming round so quickly!  I can't believe its nearly here.  We have been praying for you all and are expectant for what God is going to do as we make space for him.  Emma has sent a little video to encourage us all.  
If you still haven't signed up the closing date is Wednesday!  
Our verse for the conference is one from Matthew 5 v 14 -
You are here to be light, bringing out the God-colours in the world.  God is not a secret to be kept.  We're going public with  this as public as a city on a hill.  If I make you light-bearers, you don't think I'm going to hide you under a bucket, do you?  I'm putting you on a  light stand. Now that I've put you there on a hilltop,  on a light stand – shine!   Keep open house; be generous with your lives.  By opening   up to others, you'll prompt people to open up with God,  this generous Father in Heaven'. 

Refreshments and dinner

We will be having cakes and drinks when you arrive at 3.00pm.  Ian has also been planning a wonderful dinner for later on.  If you have any allergies  please let me know in advance and we will do our best to accommodate you (email jane.thomas@kca.church).

Guests - 
Our  guest speaker Emma Bryant (Liverpool One Church) we will hear her passion for people falling in love with God.  She is the founder of Braveheart, a fast-growing women's movement that has reached and touched many girls from all walks of life. 
We also have Lauren Harris from St Algates Oxford who is part of the New Wine worship team and she will be leading us in worship. 
Gift Tickets
If you would like to bless someone else and buy a ticket for a lady who might not be able to join us for the day because of financial difficulties there is an opportunity to do this when you purchase your own ticket.  
If you are finding things a little difficult financially at the moment but you would like to come please do email me as we have some gift tickets available and we would love to bless you in this way.
Girls,  can't wait to see you all next Saturday 18th. 
Love
jane
Location
Kings Church Amersham Kings church
Info This event has now passed.